Back to Store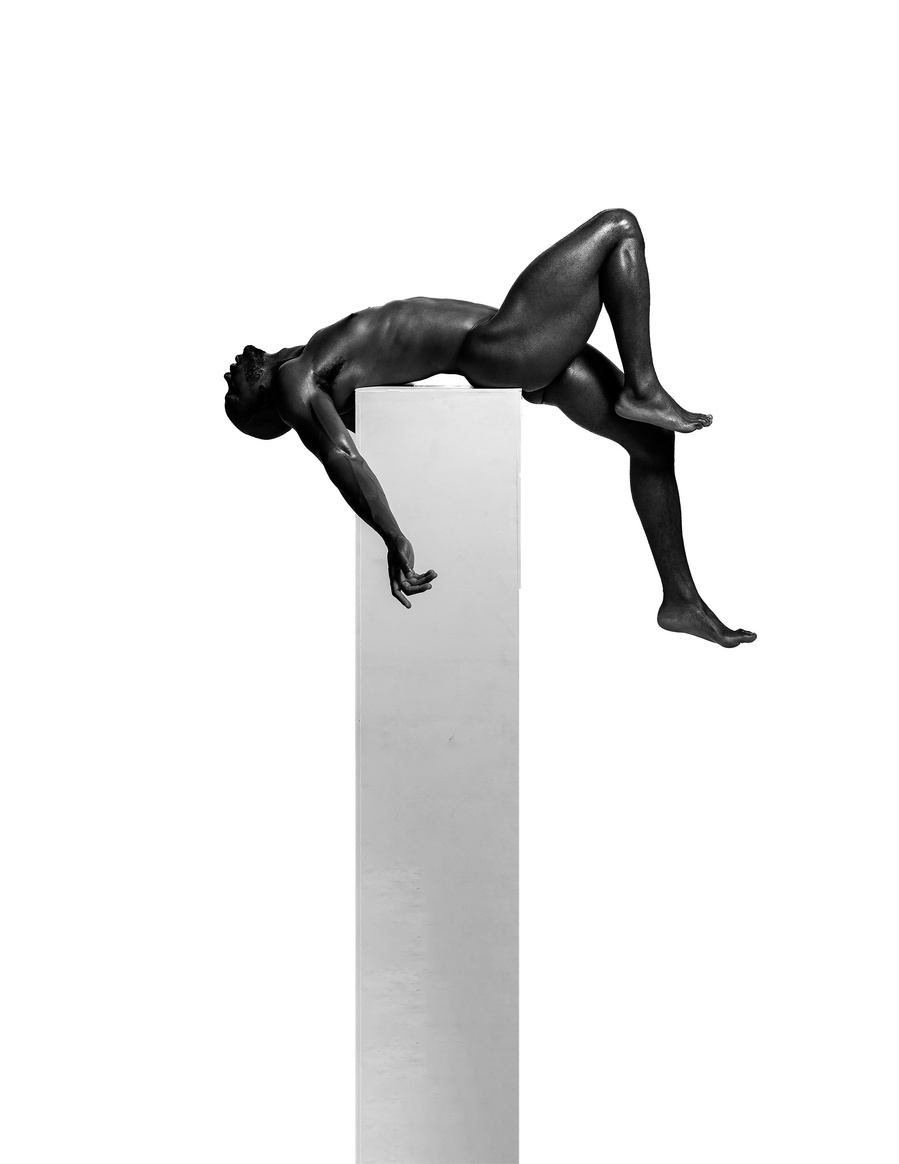 Jevonne
$75.00 USD
Shipping costs will be calculated at checkout.
This fine art print features a striking black and white image of a nude man perched on top of a pedestal. The man's body is elegantly posed, with every contour and curve of his form highlighted in exquisite detail. The use of black and white gives the image a timeless, classic feel that adds to its overall sense of artistry and sophistication.
The print is expertly crafted using high-quality materials and printing techniques, ensuring that every detail is crisp and clear. The paper used for the print is thick and durable, with a subtle texture that adds to its overall visual impact. The image itself is rendered in a rich, velvety black and white that accentuates the natural beauty of the subject.
This fine art print would make a stunning addition to any home or office, adding a touch of elegance and refinement to any space. It is sure to be a conversation starter, drawing the eye and sparking the imagination with its arresting beauty and subtle sensuality. Whether displayed on its own or as part of a larger art collection, this fine art print is sure to be a cherished and admired piece for years to come.